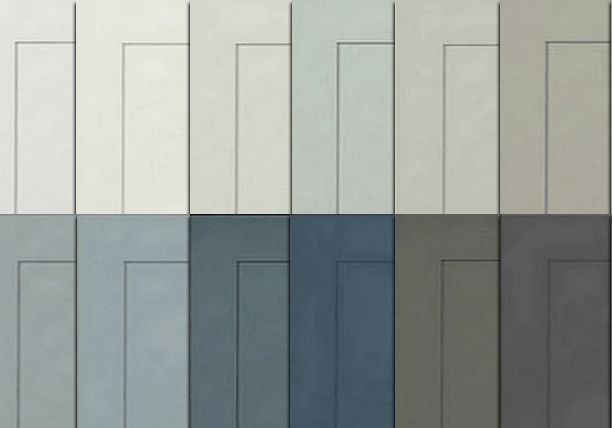 WHY CHOOSE CABINET REFACING?
Whether you are looking for resale value, quality of life, stylistic consistency with the rest of the house or condo, or a calming oasis to practice your culinary craft, the kitchen is the first place in the home where many of us invest in a new, up-to-date look.
Thinking about new cabinet installation for your kitchen? Refacing your cabinets is a direction to consider. Refacing compared to the disruption of a kitchen remodel has many appealing benefits.  The impact on your day-to day life will be low and the duration of our time in your home will be short. The cost will be less when compared to the tear out and installation of new semi-custom cabinetry, and the finished product should exceed your expectations. As an added bonus, more paint color options are available to you that you may not encounter with purchased kitchen cabinets.
If your cabinets are well made and you like the configuration of your kitchen and/or have an existing costly countertop, refacing is a great alternative to buying and installing new cabinets.
Neighborhoods are full of charming homes from various eras. It's part of our regions charm. But our kitchens are one place where it's tough to age gracefully.
The current kitchen trend plus my preferred product of choice is a factory painted wood door/drawer front with matching paint professionally applied to your existing cabinets. With countless door styles from classic shaker to traditional raised panel, simple slab style to applied raised moldings, you can find a style that fits the design of your home and your personality. Add your color choice from countless whites, greys, beiges, blues, and more to create your new kitchen oasis.
If your preference is a wood product with a natural finish, your door choices are many. Pre-finished wood veneer is applied to the outside visible surfaces of your cabinetry to match your doors.
Another request we can accommodate is for doors and drawer fronts only. Skip the painting or veneering of existing cabinetry and simply match your new fronts to your current cabinetry color.
Additional options include space saving devices, glass doors, additional cabinetry, slow/soft close hinges and new multi-ply birch drawers with dovetail joints with full extension soft close guides.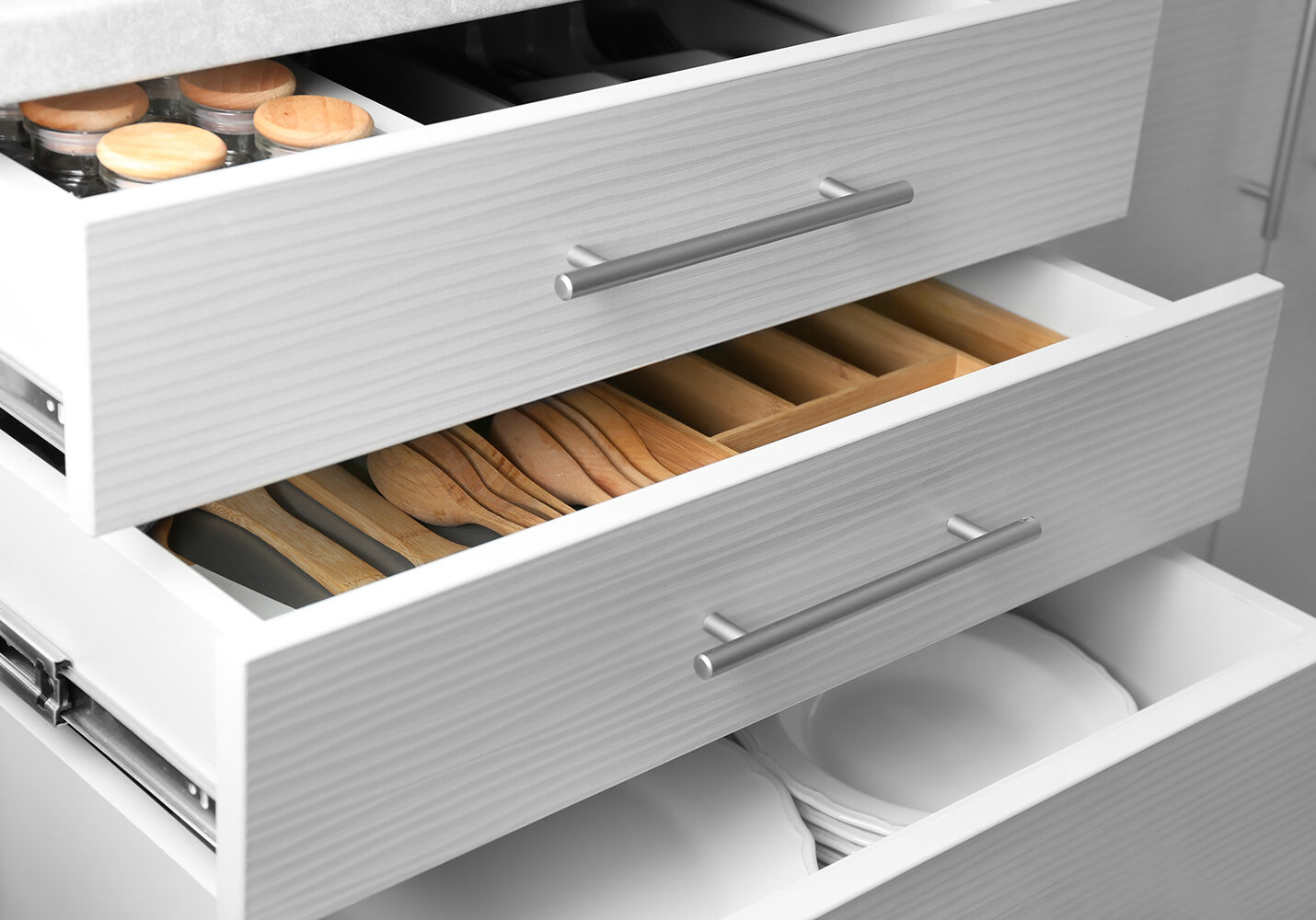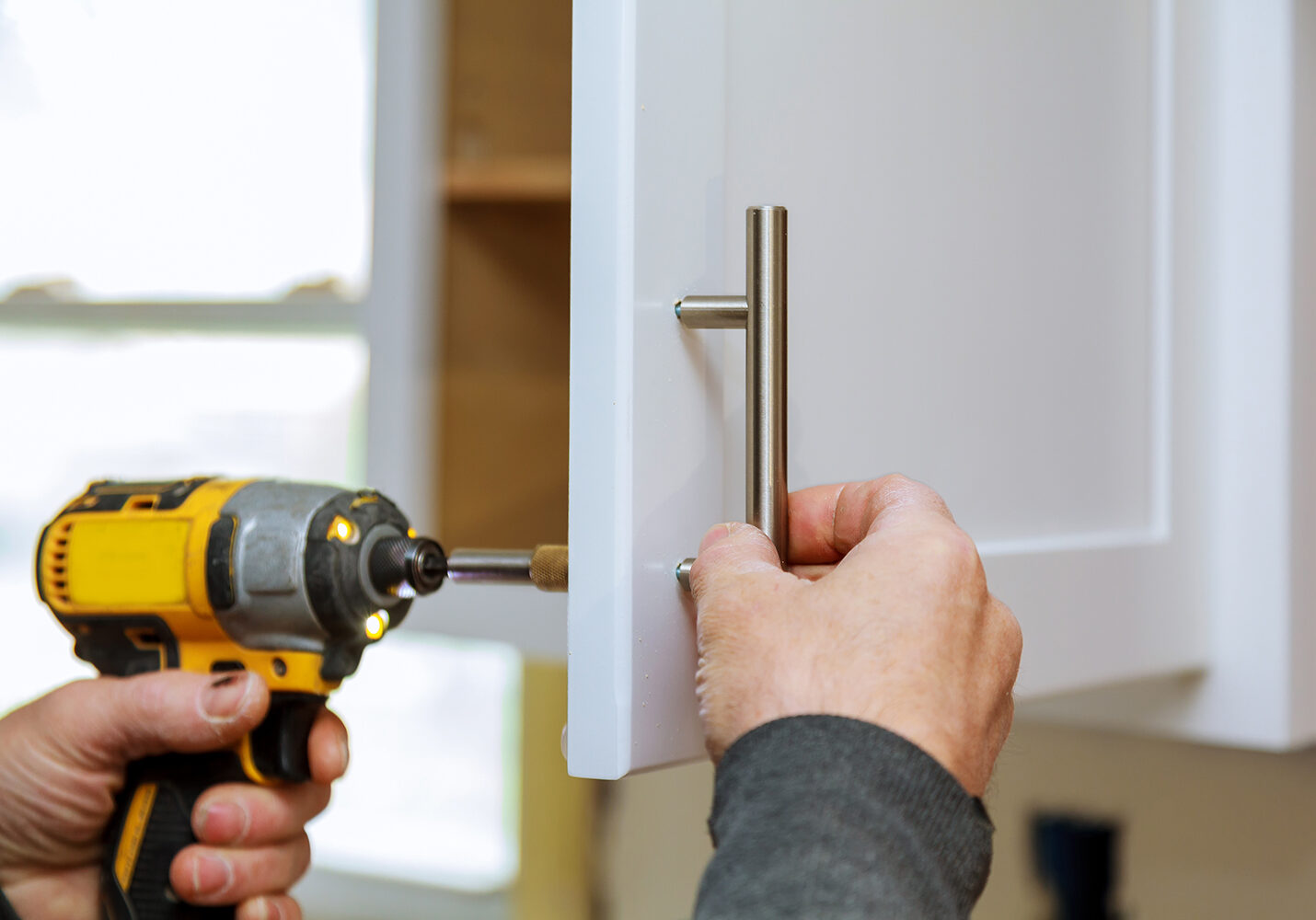 To learn more, I can estimate your project in person or virtually. Simply, upload photos of your kitchen cabinets through my website and answer a few questions. If you would prefer to speak on the phone, call me and I can answer any questions.
If your project is moving forward, the first step is for us to take exact measurements in your kitchen, this will ensure the custom-made doors and drawer fronts will fit perfectly. Decisions are made on door/drawer front style and color choice plus any modifications of cabinets or additional options.
A date is secured on the calendar for the projects start date. In many cases, items in your cabinets can remain in place to lessen disruption. If painting is your choice, the team will remove and dispose of all existing doors and drawer fronts and fully protect the area with appropriate masking. Cabinet boxes are prepared for painting and to accept primer then two coats of paint. Next, installation of your brand-new doors and drawer fronts. European style slow close hinges are applied to your doors and your pulls or knobs are installed.
If your choice is a natural finished wood product, the process is similar except for the
painting. Pre-finished wood veneer with a natural finish is precisely applied to the cabinets prior to the door installation.
My goal is to ensure that you are completely satisfied with your new kitchen and as with all my past customers I strive to make the process as simple as possible.